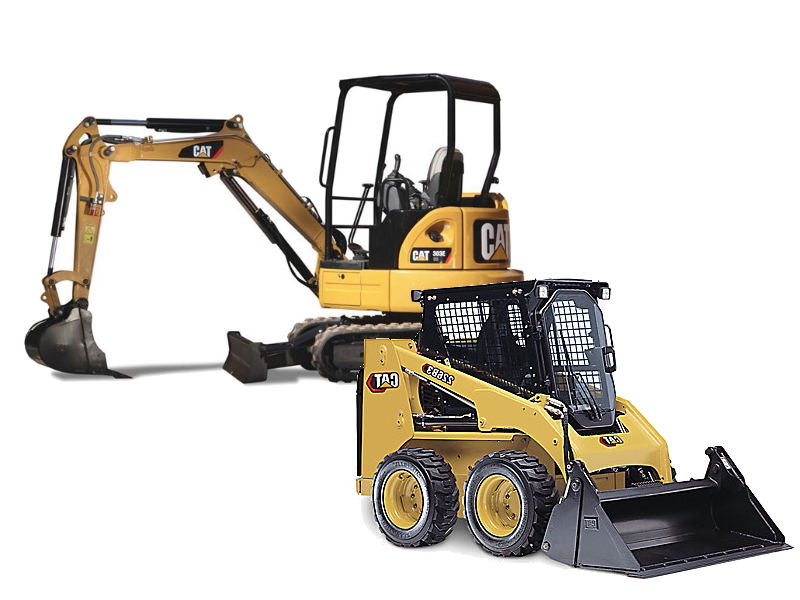 Skid Steer Loader (Bobcat) & Excavator
Combined Skid Steer and Excavator Beginner's Course
Skid Steer (e.g. Bobcat) and Excavator are among the most commonly used earthmoving machinery in the world. Many people from all walks of life wanting to enter a range of civil, mining and resource industries would benefit from a sound knowledge of how to operate this machinery and a nationally recognized qualification will greatly assist those wishing to enter these lucrative work groups.
Gladstone Training Services has prepared a small class size (max 6 students) program over 5 days to allow a greater understanding and practical use of these versatile machines.
Pre-requisites:
Ability to read and interpret common safety signs and documentation
Minimum age: 17 years
Workwear including enclosed shoes and hi-vis – all other PPE provided
Unique Student Identifier (USI) – usi.gov.au
Course Duration:
5 days / 40 hours
Who is this Course for?
This course is designed for those entering the civil construction, mining, quarry, earthmoving, landscaping and other industries. Previous experience in these industries is not required nor is practical experience on the machinery used.
Delivery method:
This course is delivered face-to-face at Gladstone Training Services,
1 Manning St South Gladstone QLD and in Calliope for practical training. Gladstone Training Services can provide transportation.
Course outline:
The course includes instruction on common work practices including safety management, risk identification, common safety management systems and safe operation of the machinery in a workplace environment.
Course Outcomes:
Successful completion of training and assessment will result in a Statement of Attainment from Gladstone Training Services (RTO #45656) for:
RIIMPO318F – Conduct Civil Construction Skid Steer Operations
RIIMPO320F – Conduct Civil Construction Excavator Operations .
Course Availability:
This course is limited in size to allow each student time to gain knowledge, confidence and familiarity with the machinery. Courses will be running every 1-2 months.
Course Cost:
$1650 per student (for 2 qualifications)
Academic Pathways:
These units form part of the Cert III Civil Construction Plant Operations. These units can be used towards this qualification for those wishing to study further.